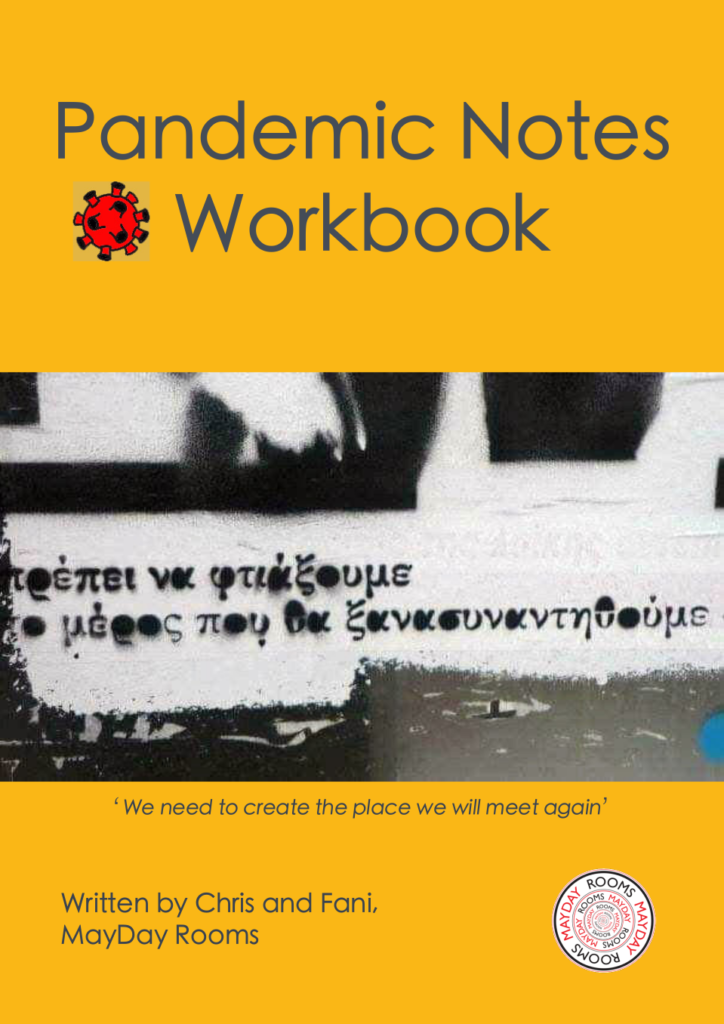 This workbook is a small contribution to recording some of organised responses workers and different communities gave to the Covid19 pandemic. It also shares snapshots of various emotions people have been experiencing during this health crisis. These everyday thoughts and ideas were gathered as part of the contributions we received to the online Pandemic Notes survey.
The workbook is divided into three sections: Work, Community and State
responses to Covid19 and each section is accompanied by a set of questions and an activity to further help the discussion and analysis on these three themes.
We are hoping that this workbook will prove a valuable resource for future organising and be a useful or practical record to be used for the pandemics or social crises that will inevitably follow.
Download here